H10 Cambrils Playa
Av. Diputación, 77
43850-Cambrils Playa, Cambrils, Costa Dorada/Daurada, Spain
Official rating: 4 stars Group: H10 Hotels
Located in a quiet area of Cambrils and 50 metres from the beach of l'Esquirol, the H10 Cambrils Playa features a garden area with a large swimming pool and sun lounger area, a restaurant and two bars. It also offers a varied entertainment programme and a large leisure area with three tennis courts, multi-sport court and children's area. In addition, the hotel is certified by the Agència Catalana de Turisme (Catalan Tourist Agency) as specializing in Family Tourism and also in Cycling Tourism since it has a wide variety of specific services for both professional and amateur cyclists. The H10 Cambrils Playa is located near the main golf courses of the Costa Dorada.
Hotel Information:
•  Check-In 14h
 • Check-Out 12h
•  Wi-Fi free
 • Parking lot additional charge
•  Disabled Rooms
HEALTH & SAFETY:
Click to see the H10 Hotels' safety program, preventative protocols and increased sanitation measures which were updated in 2021.
Note: Restaurants will be prioritised as table service, individual presentations and show-cooking.
Especially recommended for: couples, golfing foursomes, families
Nearby golf: Costa Daurada Golf (8 min.), Gaudi Reus Golf (16 min.), Infinitum Hills - Hills, Lakes and Ruins Courses (17 min.), Bonmont Golf (20 min.), La Graiera Golf (43 min.)
Golf Offers:
Golf Sun Holidays offers discounted rates for clients staying at H10 Cambrils Playa: Bonmont Golf, Costa Daurada Golf, Gaudi Reus Golf, La Graiera Golf, Infinitum Hills - Hills, Lakes and Ruins Courses.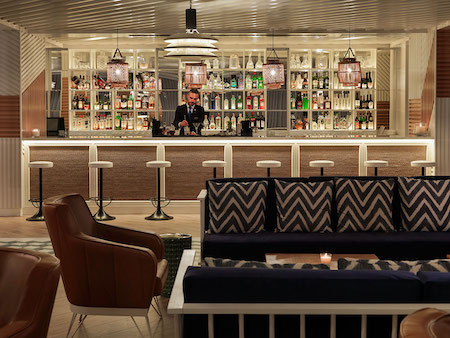 Get a price quote for a golf holiday at H10 Cambrils Playa
Back to Costa Dorada/Daurada accommodation