Le Pavionere Golf Club
Via Traversa il Crosifisso
59100 Prato, Italy
Imagine a golf course which flanks an ancient park, where the fairway is undulated and the sand is fine. Imagine 18 holes designed as only Arnold Palmer could design them: perfect lines of play, greens protected by bunkers and strategic water hazards. Le Pavionere Golf is located in the heart of Tuscany just a stone's throw from Florence. This golf course merges perfectly with the landscape. The course is challenging and able to test your ability on every hole. Playing here will be an unforgettable experience, whatever your level of skill.
Twenty years ago, there was a nineteenth century villa in one of Leopoldo dei Medici's estates, carefully restored and with services added, as well as the passion of a number of players wishing to create their own course. Today, to enrich and beautify the surroundings they have planted 1800 new trees of native species and created banks of flowers around the water hazards, greens and tees. When you play you'll really feel you're in a natural paradise.
The clubhouse has a welcoming dining room which overlooks the course. Gourmet dishes interpret the best of Tuscan tradition. You may decide to accompany them with a wine chosen from a top selection of labels.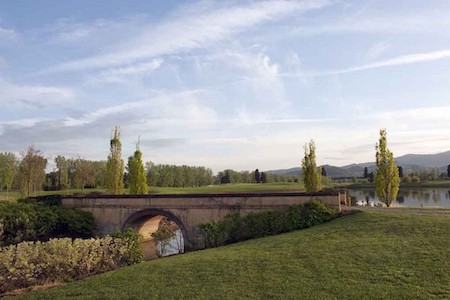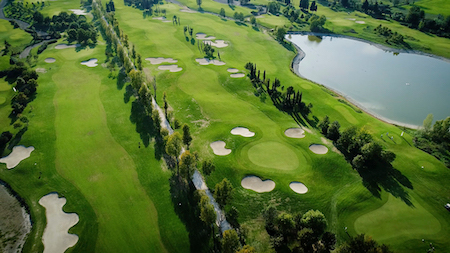 Click above photo to watch video